Streaming Part 5 – She Is… Huge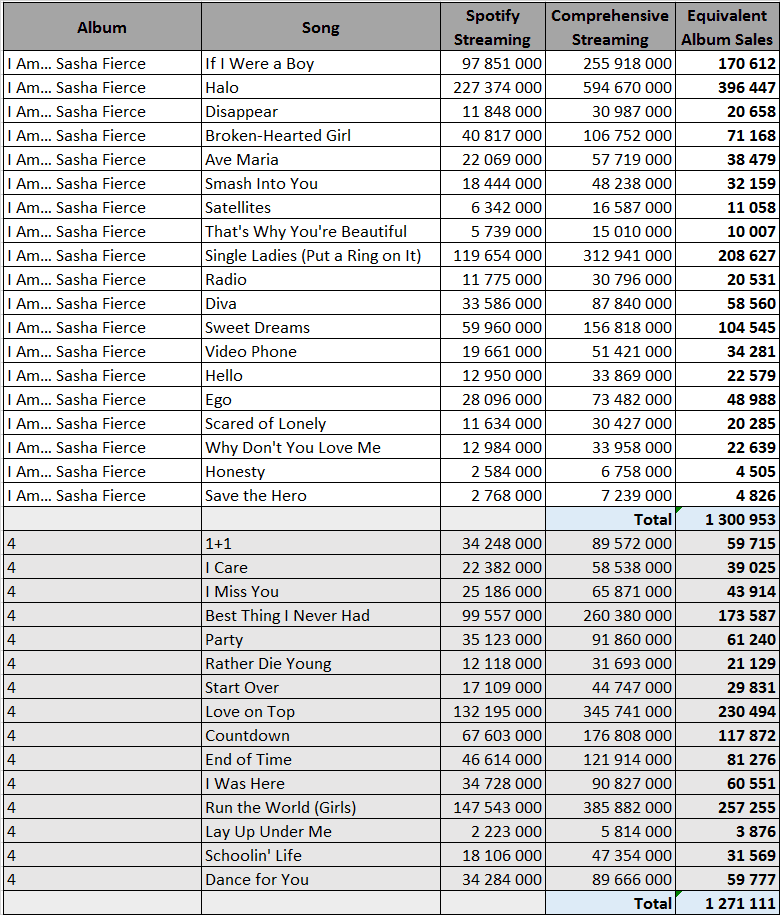 While scores of both Dangerously In Love and B'Day are truly good, numbers of I Am… Sasha Fierce are absolutely superb. If Singles Ladies at 120 million and If I Were A Boy at 98 million are undeniably massive, Halo crushes both combined with a tally of 227 million, one of the very biggest pre-Spotify era songs ever. As many as 15 (!) songs from the album are over 10 million. This converts into 1,3 million equivalent album sales.
Dying when streaming was starting to take off, 4 enjoyed great results too. The pattern is quite similar as the album has three juggernauts at 100 million and more in Run The World, Love On Top and Best Thing I Never Had plus a whole bunch of 10-40 million tracks. The total is fairly close too at 1,27 million equivalent album sales.