Streaming Part 4 – Me, Myself and the Irreplaceable Beyonce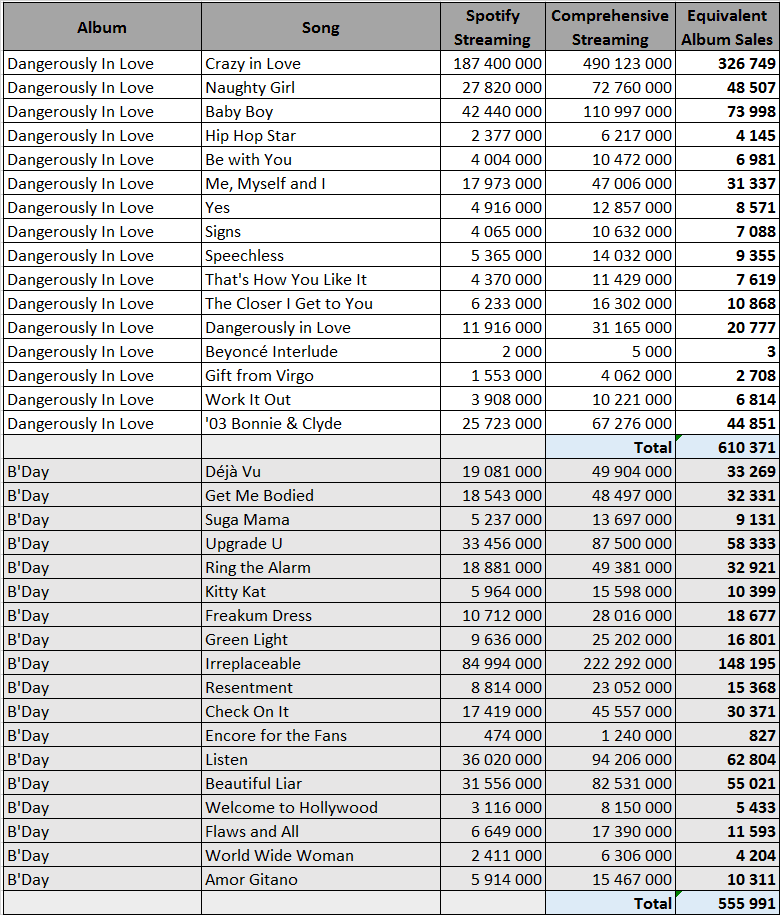 If one realizes that Dangerously In Love was released before Destiny Fulfilled, he can only be impressed by its more than 4 to 1 lead in total streams. Crazy In Love is an absolute beast at 187 million plays completely overshadowing the other five 10-million plus songs from the album. Various album tracks stand around the 5 million mark which is also very strong.
B'Day was a much weaker album seller when first released, pretty much a flop until Irreplaceable turned things around. At 85 million, this is the biggest hit from the album which also features 8 more songs over 10 million, a feat usually reserved to popular 2016 albums although that one was released in 2006.