Streaming Part 2 – Not Independent But Big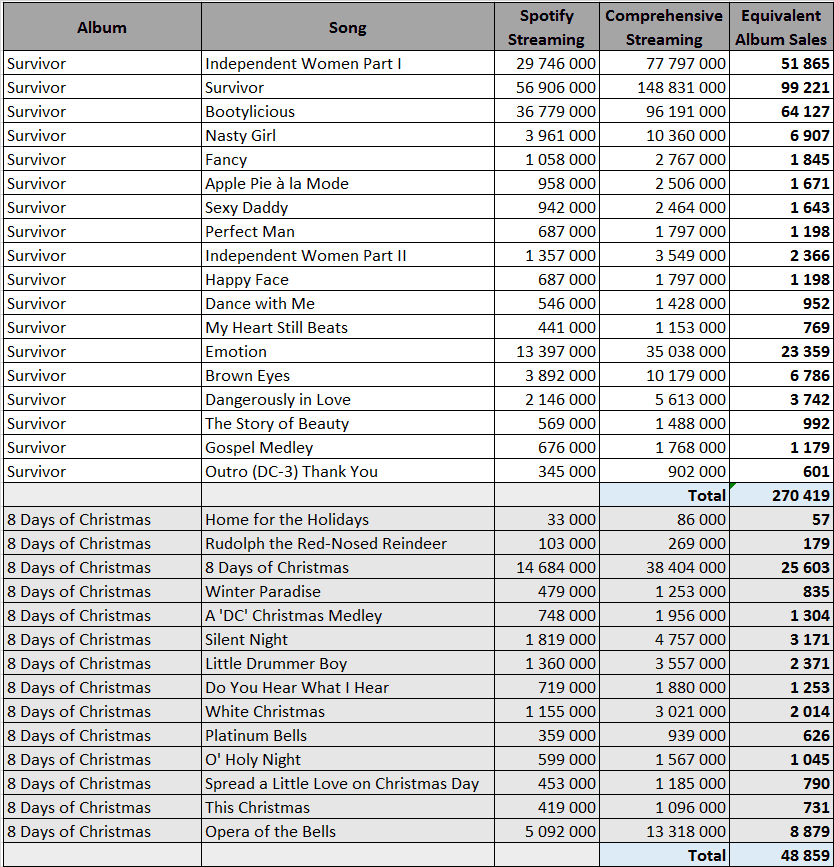 Up to 270,000 equivalent album sales, Survivor almost matches its predecessor strong results. The title track (57 million), Bootylicious (37 million), Independent Women Part I (30 million) and Emotion (13 million) all stood relevant up to this day. Album tracks aren't big but that many strong hits from the same catalog album is well enough to accumulate a big total.
Already a relatively modest seller upon release, the Christmas effort of the group isn't doing too much in streaming even if it is now reaching the 50,000 equivalent album sales level.