Streaming Part 3 – Viewing Success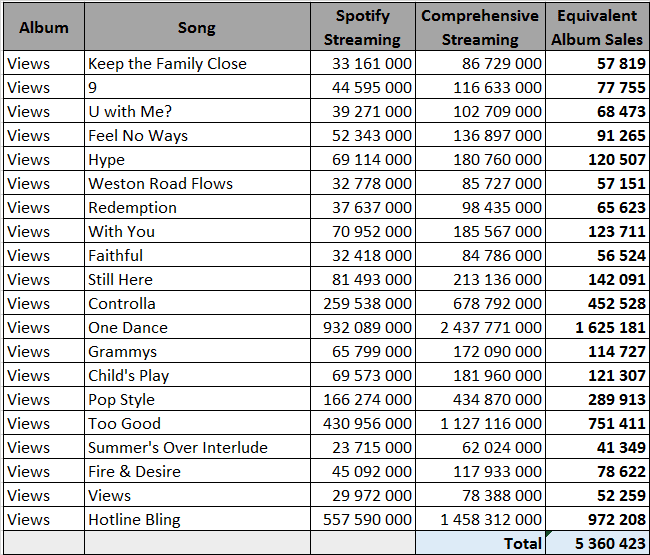 While the consistency doesn't change much from previous albums, the novelty on Views is the terrific hits it contains. Of course, all his previous albums had hits but since they came out before the streaming era, they accumulated plays only as catalog songs, being played among their albums quite often. Views got released this year with streaming being already massive when the likes Hotline Bling and Too Good were first issued. Both together are close to 1 billion streams, a figure One Dance will eclipse on its own sooner than later. How incredible is that feat? Well, just know the song is poised to be quite simply the first one ever to reach this milestone at Spotify.
Unsurprisingly, such massive streaming success means massive album sales equivalent, a mind-blowing 5,36 million in this case.