Streaming Part 3 – Mixtapes, you said Mixtapes?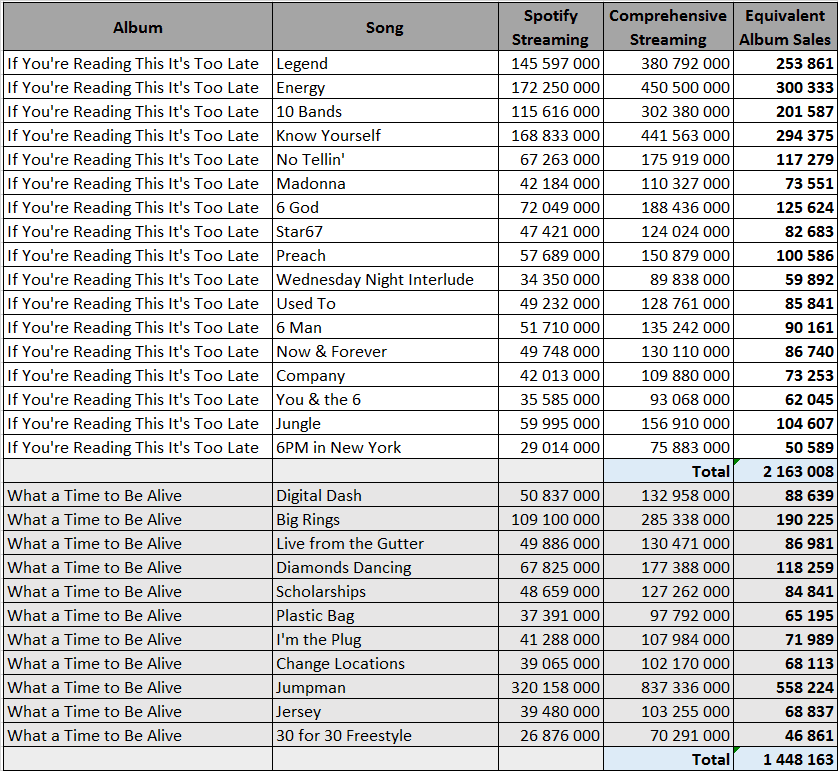 If watching album by album already provides utterly impressive results, when one think about the cumulative tally of minutes spent in listening to Drake songs that gets completely mad. Those two mixtapes have all their songs in excess 25 million. In fact, the rap superstar has 124 songs over this tally. It would take someone more than five hours to play all those songs once, let alone 25 million times.
The incredible consistency over all those tracks is the best argument to explain how streaming songs can perfectly be equivalent to album sales. Out of those two records, the biggest hit is Jumpman at 320 million. Obviously, all those numbers are far from being usual for mixtapes.