Streaming Part 2 – Since Jagger & More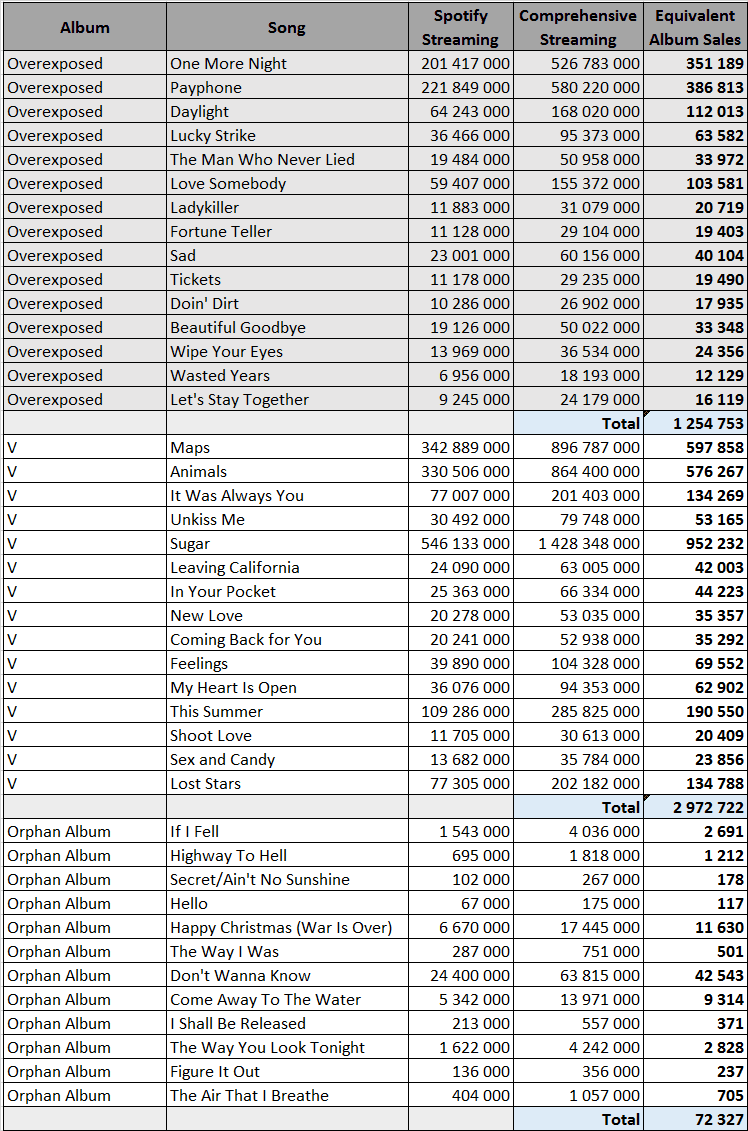 Overexposed was issued when Spotify was started to take off as shown by the fact 13 of its songs are already over 10 million plays. Both Payphone and One More Night recently passed 200 million. All in all, this album sold the equivalent of 1,25 million units on Streaming platforms.
If that result is huge, the one of V is even bigger. It has 13 songs over 20 million, 6 at 75 million and more. Both Maps and Animals are on a third of a billion. What more, Sugar is on 546 million and still climbing fast. Easily one of the biggest streaming albums from 2014, it is on its way to break the 3 million units mark in terms of sales equivalence, more than the 2,8 million copies it sold in album format!
Don't Wanna Know, shown with 24,4 million, is now up to 29,8 million a couple of days after figures were compiled. After a slow start, it seems poised to add some notable sales to the band already impressive streaming resumee.