Streaming Sales
Below table lists Spotify streaming of all songs from the five albums we are studying. The Comprehensive Streaming is reached by multiplying Spotify figures by 68/26. In fact, as shown in IFPI 2015 Report, there were 68 million paying subscribers to all streaming platforms by the end of 2015. While the exact count of Spotify paying subscribers by the end of 2015 is unknown, that figure reached 20 million in June 2015 and 30 million in March 2016, thus an estimated 26 million is used as of the end of 2015.
The equivalent album sales is the division of the comprehensive streaming figure by 1500 as it is now the norm in the new industry model.
Streaming Part 1 – Up To Jagger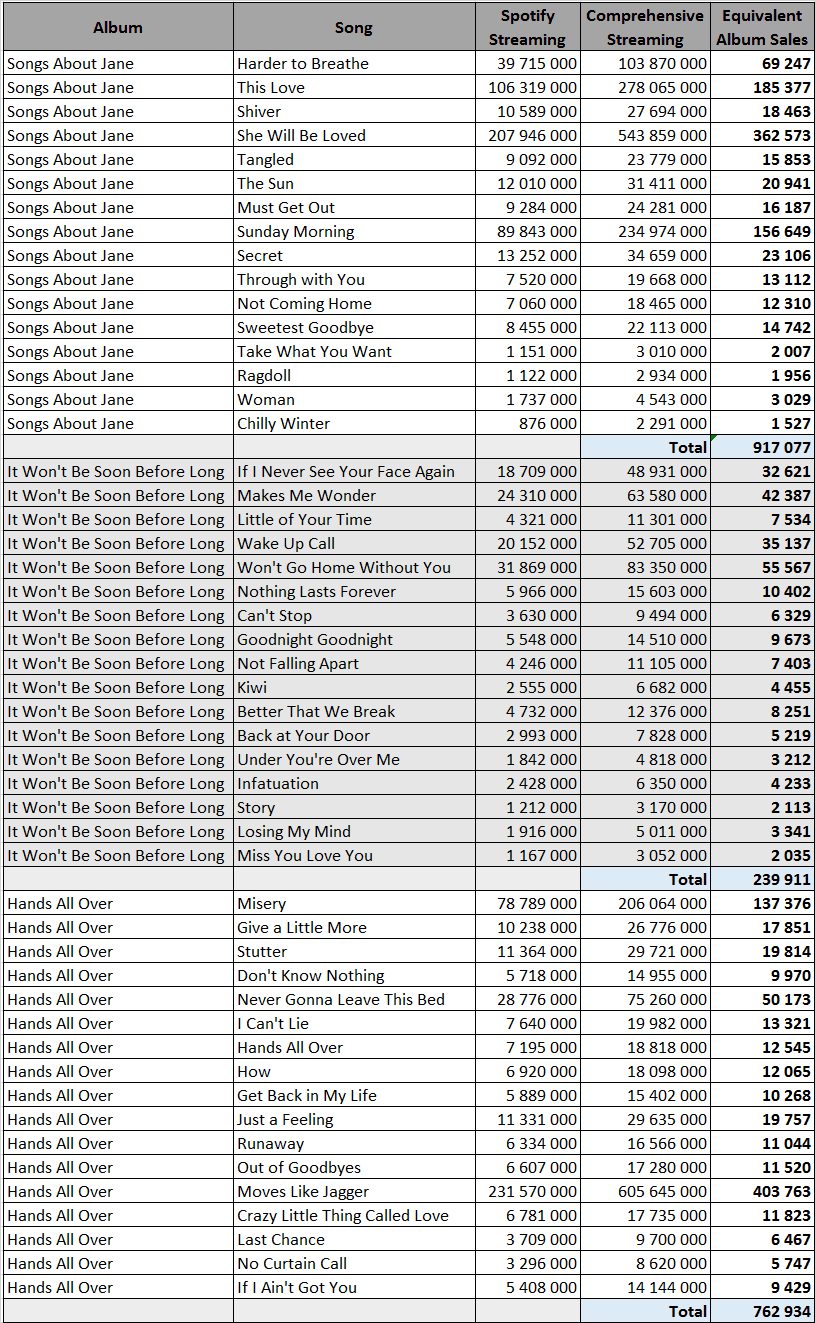 Considering Songs About Jane was released many years before the Streaming era, its results are outstanding. Its main three hits, She Will Be Loved, This Love and Sunday Morning total more than 400 million plays combined. All album tracks from the original album top 7 million streams. Such results are often managed by successful records from early 10s. In terms of album sales equivalence, those plays represent a notable 917,000 units.
In Maroon 5 league, It Won't Be Soon Before Long streaming figures aren't that good. The album sold 240,000 equivalent units nevertheless. Hands All Over is just slightly better if we forget about Moves Like Jagger, but this career-changing smash boosts the album to 763,000 equivalent sales.