Streaming Part 2 – The Collapse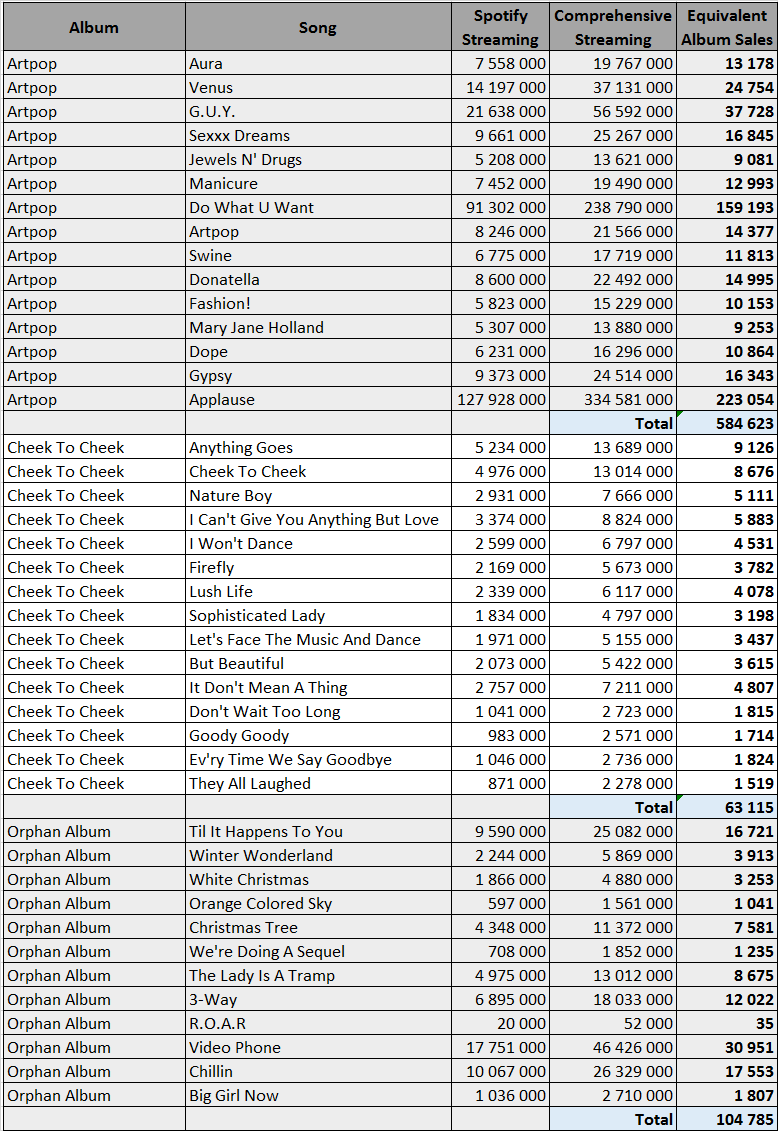 Whatever the way you look at it, when you are one of the most hyped and followed artists worldwide those figures are truly bad. Both Applause and Do What You Want results are quite decent but everything else is rather low for material released in recent years.
I highlighted on Justin Bieber article how impressive it was to see an artist with 85 out of the 99 songs available for streaming over 10 million plays. Lady Gaga has 83 songs available on Spotify, 58 of them fail to reach the 10 million mark. Worst, out of those 42 mostly later songs in this last screenshot, a mere 6 top that 10 million barrier.