Streaming Part 3 – Recovering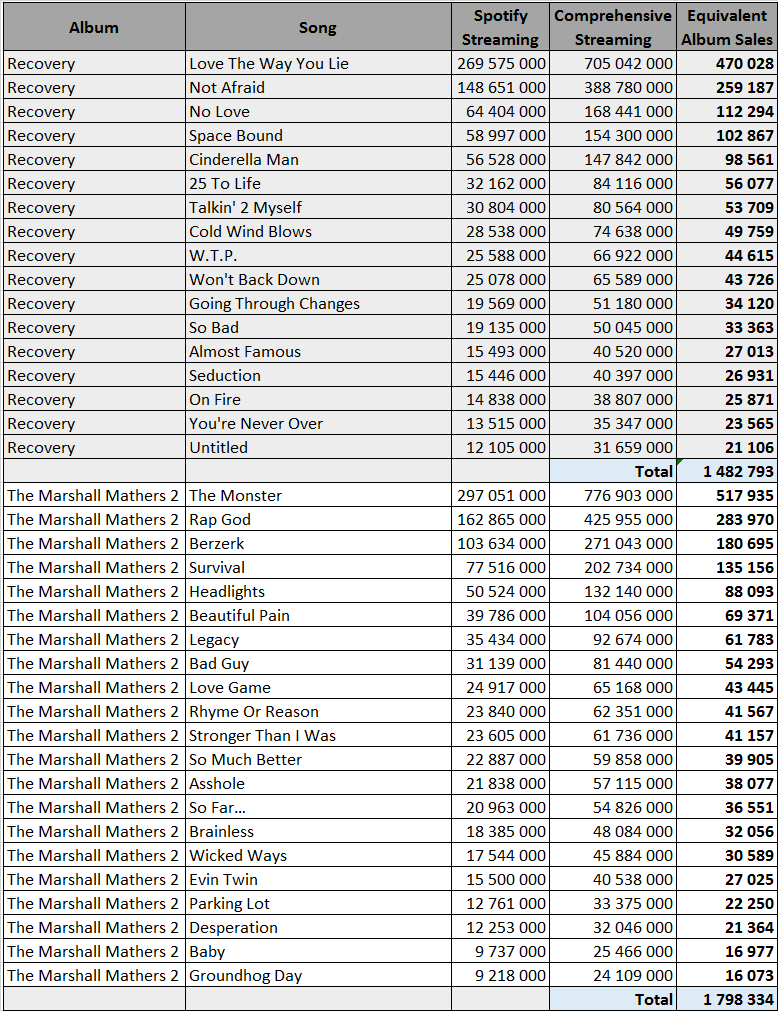 Recovery was not really released during the streaming boom as that one truly started a couple of years ago, while this album is already 6 years old. Still, the impressive strength of this record is undeniable. Not only Love The Way You Lie and its huge 270 million streams but all its tracks passing 12 million. Some album tracks crack the 50 million level, just mind blowing. It is only a matter of time before those songs add for 1,5 million album sales equivalent.
The Marshall Mathers 2 benefited an already bigger market to explode all counts. All full songs from the original album listing top 15 million, 14 of them are over 20 million and three songs top 100 million, led by The Monster which is seriously coming after the 300 million barrier. Nearly 1,8 million album sales equivalent are achieved by this record in streaming platforms.