Streaming Part 2 – In Utero & More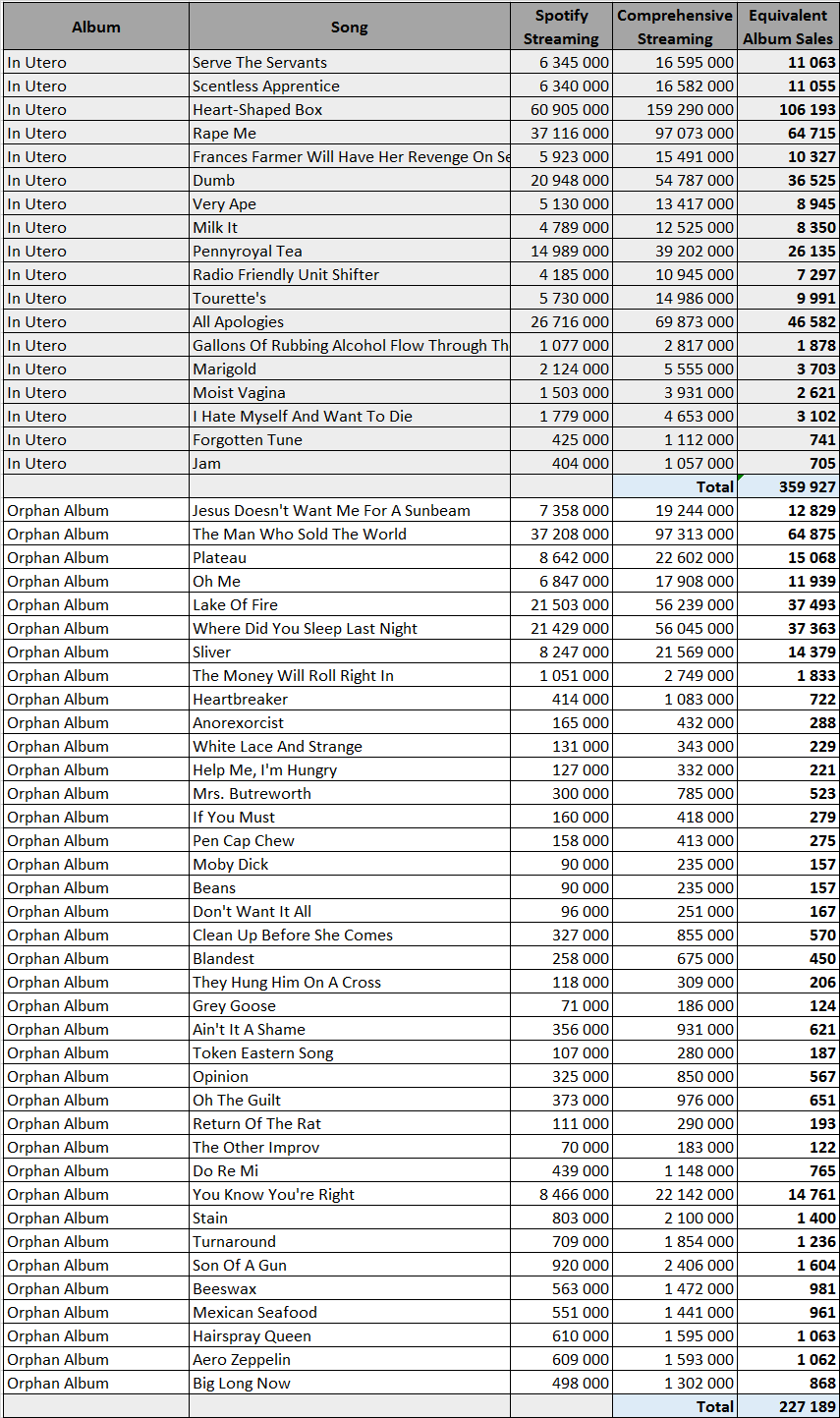 Just like in terms of album sales, In Utero appears to be not shabby at all in streaming world. Heart-Shaped Box is on 60 million and three more tracks top 20 million milestone. The most impressive fact is maybe that every song of the original track listing is over 4 million. Lower than Nevermind for sure, this figure is much higher than a lot of all-time best sellers. All in all, its songs add for almost 360,000 album sales equivalent.
One more surprisingly high result is how three tracks originally issued on MTV Unplugged In New-York are over 20 million as well.