Full Length Migration Part 4 – Compilation Albums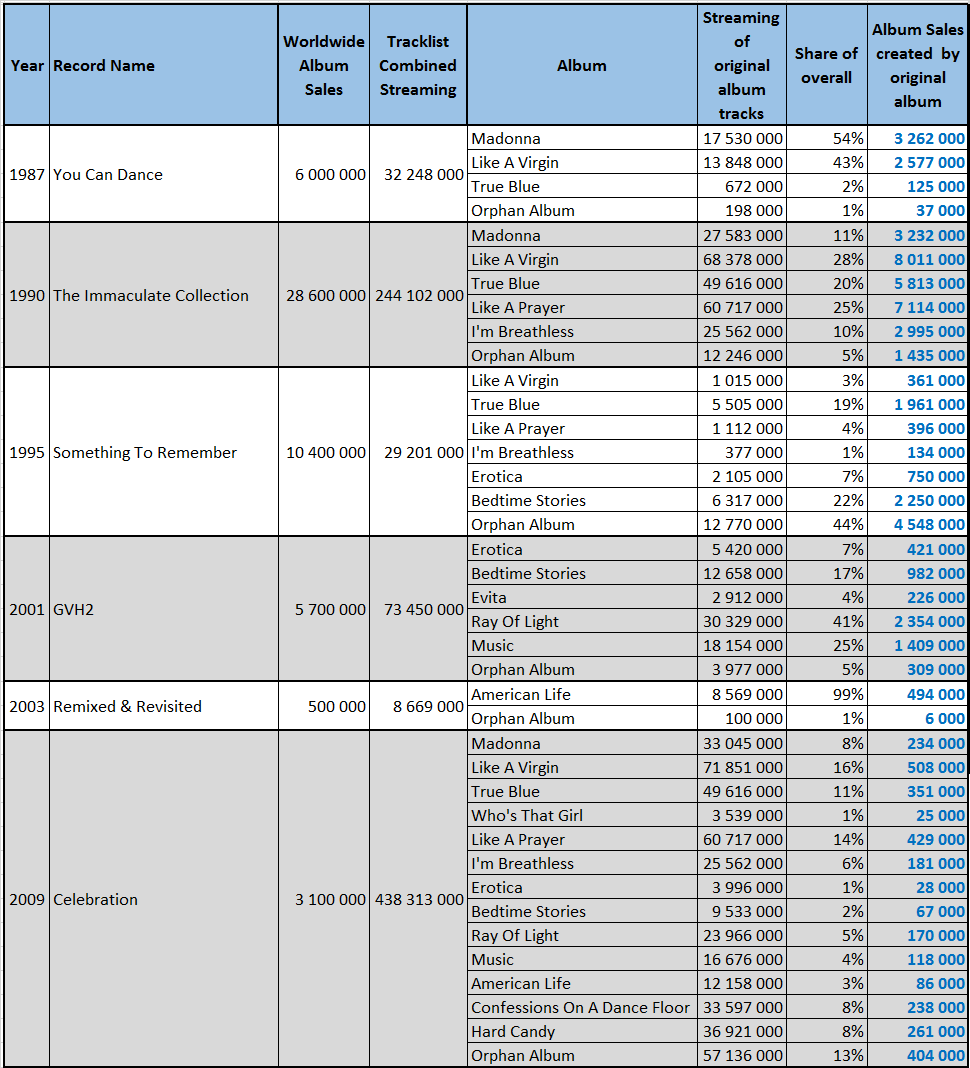 After revealing tons of sales generated from her original 16 albums in several formats, here comes the very last bunch of results. Last but not least, this is the distribution of compilation and remix sales into studio albums.
Not least because those six packages managed an impressive 54 million sales with more than half of them coming from The Immaculate Collection. This compilation alone sold 6-8 million to each album of her 80s big three, Like A Virgin, True Blue and Like A Prayer.