Full Length Migration Part 2 – Late Music Videos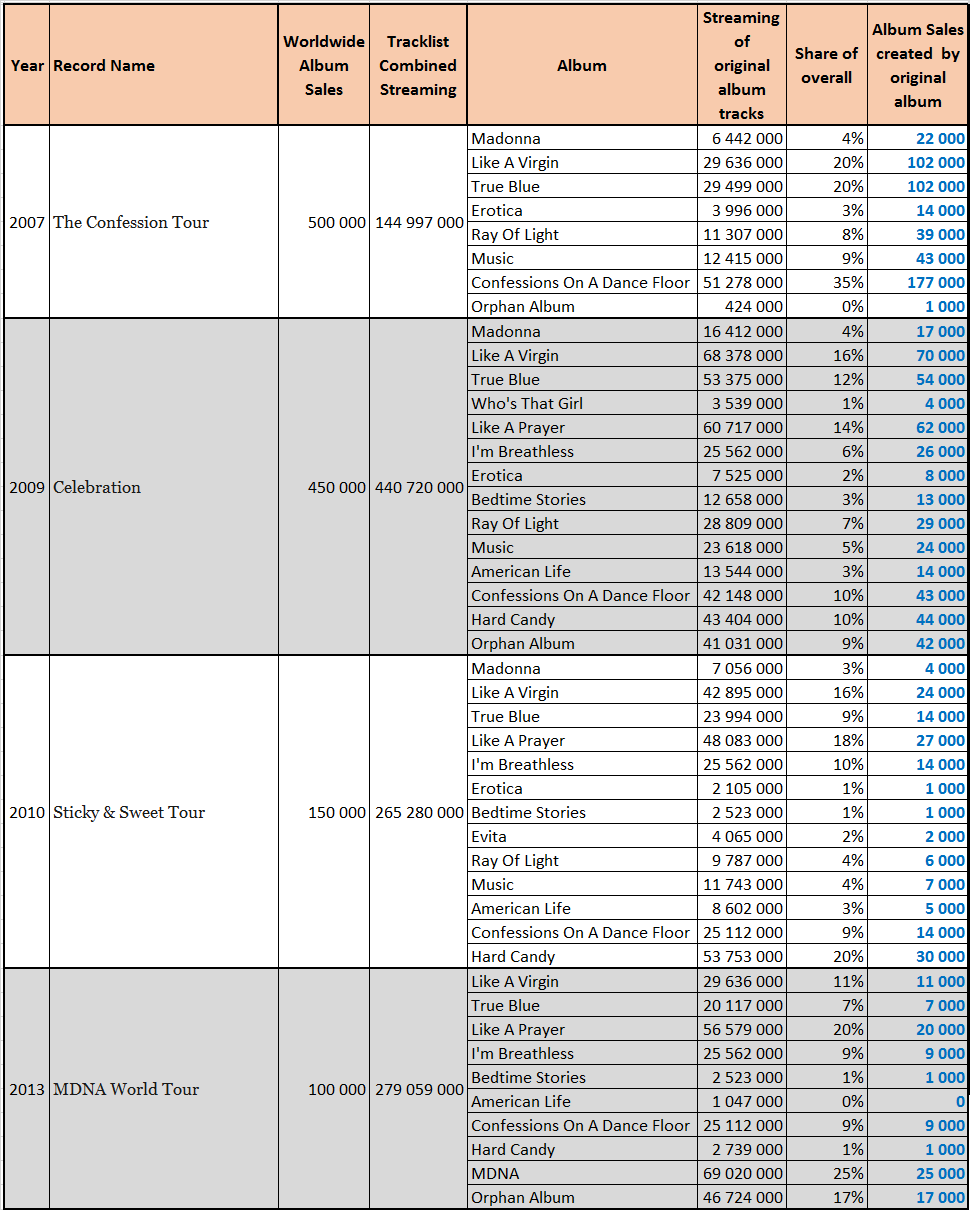 Those most recent albums have much more modest sales, totaling 1,2 million units, primarily because they all received related CD format releases which ended up as much stronger sellers.
With some 243,000 units generated, Confessions On A Dance Floor is the largest contributor to those music video records, which ends up being quite logical since it has been by very far the strongest Madonna era of the last 15 years. Just over and just under 200,000 units respectively are Like A Virgin and True Blue, which confirm their status as most remembered albums of the artist pre-Ray Of Light.