Full Length related records Sales
Madonna released an extensive list of music videos, live albums and compilations. All those records that include album tracks – documentary type releases are excluded – are listed below. The tables include both the total sales of the records since release to date as well as combined streaming of its entire track list.
Full Length Migration Part 1 – Early Music Videos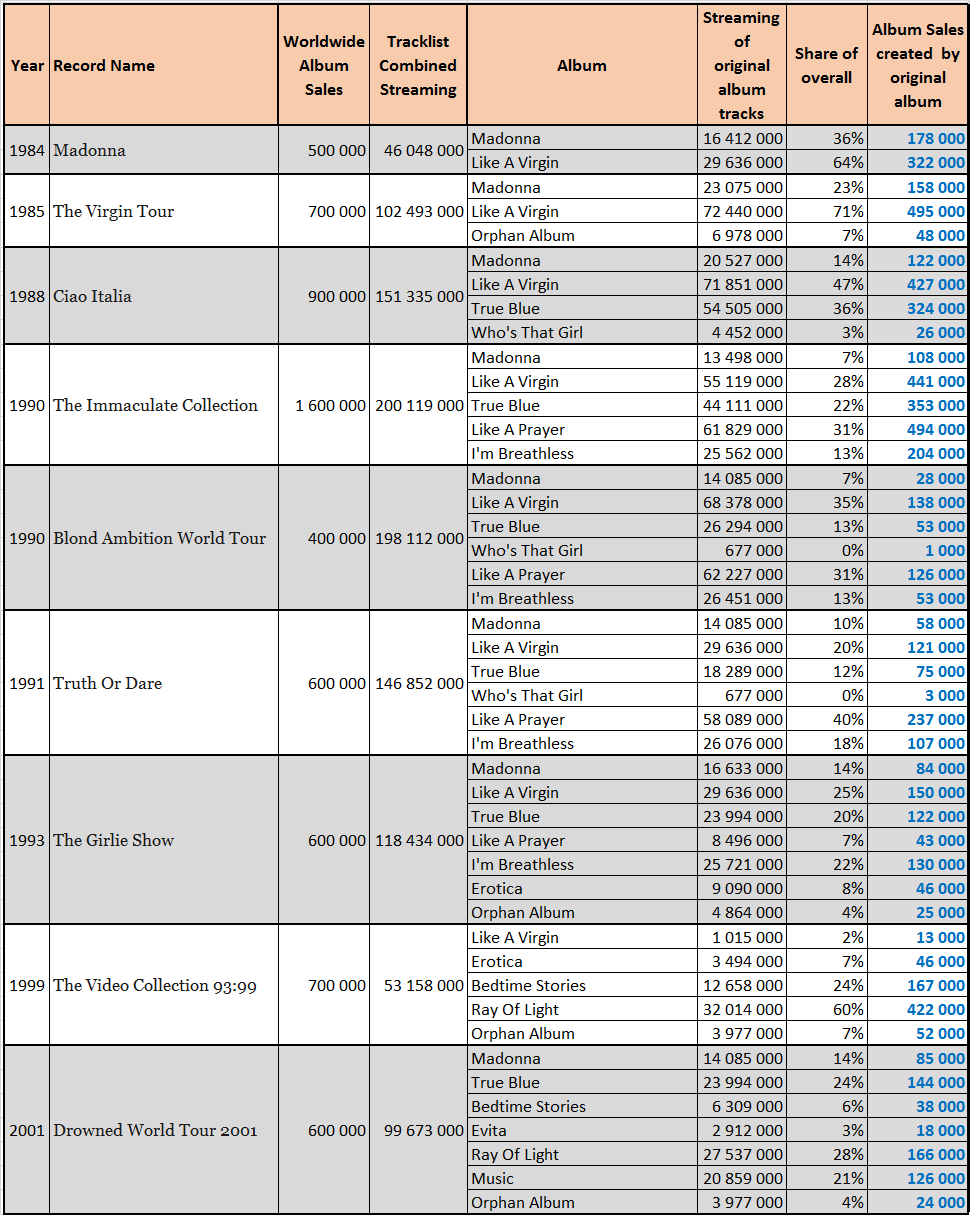 How to understand this table? If you check for example The Immaculate Collection music video line, those figures mean it sold 1,600,000 units worldwide. The second statistics column means all versions of all songs included on this package add for just 200 million streaming plays on Spotify as of June 6th 2016.
The second part at the right of the table shows how many streams are coming from each original album plus the share it represents on the overall package streams. Thus, streaming figures tell us Like A Prayer songs are responsible for 31% of the The Immaculate Collection tracklist attractiveness, which means it generated 494,000 of its 1,600,000 album sales and so on for the other records.
A few comments now, those music videos cumulate 6,6 million sales and most of them are dominated by various Madonna 80s songs. Her strongest contributed appears to be Like A Virgin that is responsible for over 2,1 million units, followed by True Blue one million behind. If those are already huge additions to those albums tallies, there is still plenty of sales to come…