Streaming Part 6 – Rebel Heart & Orphan Appendix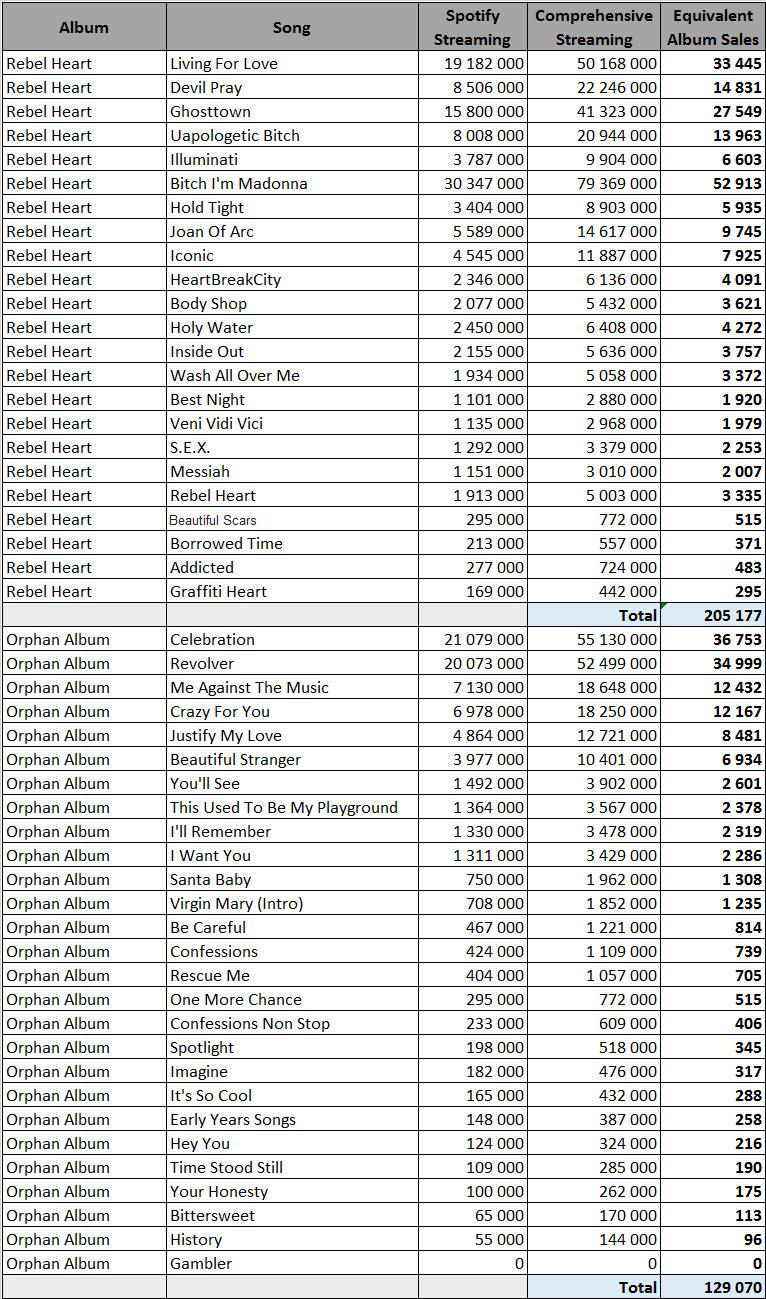 Rebel Heart album bombed, so did its singles. Despite being issued in 2015 with streaming numbers being massive, its three main tracks add for only 65 million, about a tenth of 2015 biggest hits only. Still, even if in the streaming world those results are not good, they represent the equivalent of 205,000 units, a sizable addition to an album that sold only 850,000 units by itself.
Then comes the Orphan Album, this folder that encapsulate all songs from external records by other artists or from the artist own compilations but not from his studio sets. The two main items on Spotify among such releases are both new songs featured on 2009 Celebration compilation, the title track and Revolver.