Streaming Part 4 – Historical Recovery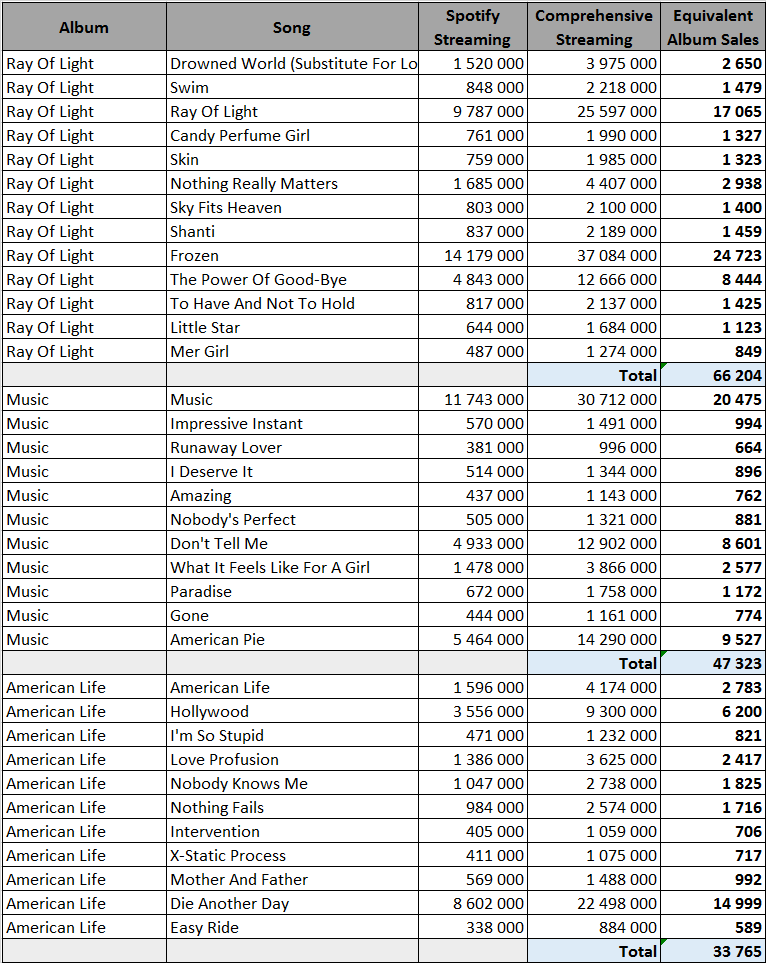 It is difficult to rebound after a lower seller. Near impossible after four such weaker records. There isn't much impossible for Madonna yet and despite struggling for nearly a decade, she made an history making come back with her 1998 Ray Of Light album, a success confirmed with Music a couple of years later.
Once again this success is more limited in streaming world as no single from 1998-2003 years reaches the 15 million mark on Spotify as of June 18 2016. Overall those albums are quite stronger than her earlier sets yet as shown by Ray Of Light album tracks registering around 800,000 streams a piece. Both Music and American Life get decent results as well for a total of nearly 150,000 albums equivalent for those three records.