Streaming Part 2 – Controversy Years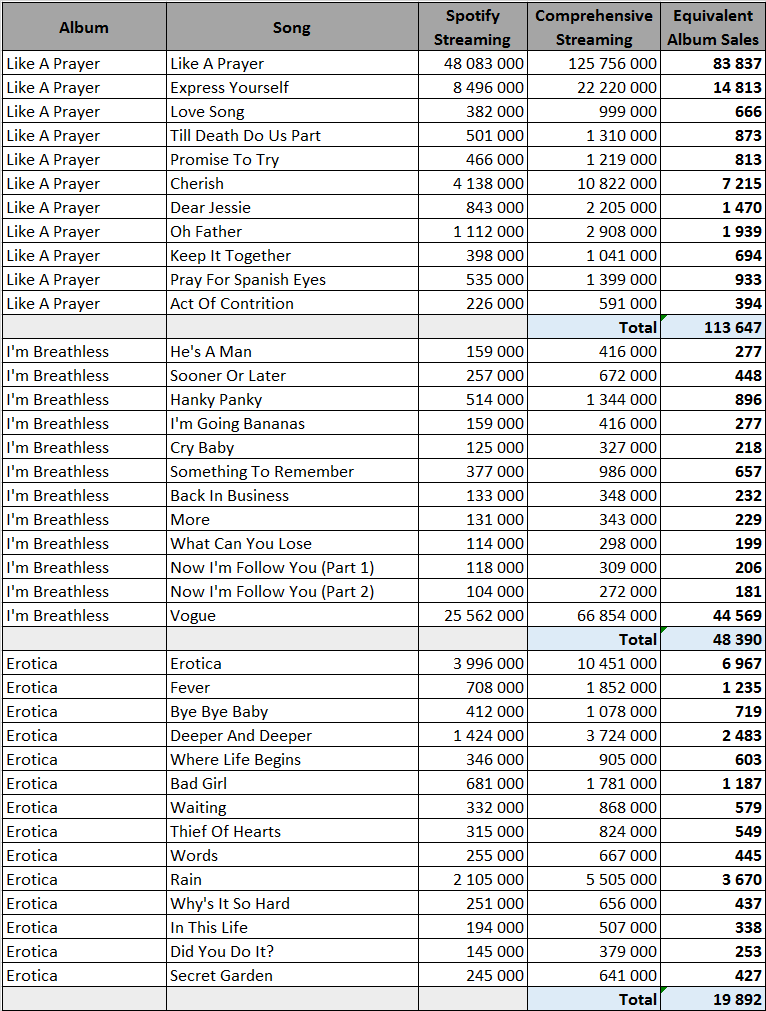 This second set of streaming results highlights the decreasing popularity of Madonna when getting into the 90s. The second point highlighted is the unquestionable status of catalog flagship song of Like A Prayer, which is closing in 50 million, a 40% lead over all of her deep catalog hits.
To the surprise of nobody Vogue remains a strong track while all Erotica songs appear to be pretty forgotten as of now.